VentureBeat Women in AI Awards Honors the Trailblazing Women of Glasswing Ventures
In a world where the future is shaped by technological advancements, the contributions of women in artificial intelligence (AI) are both awe-inspiring and indispensable. Glasswing backs visionary founders from all backgrounds, fosters inclusivity, and ensures that every Glasswing team member has a seat at the table. These unwavering efforts were recognized by VentureBeat with four remarkable individuals from the Glasswing family who were named as finalists for the prestigious Women in AI Awards. The impact of Rudina, Mona, Bela, and Kleida is undeniable, both within the industry and the community at large.
Together, these women represent the vanguard of AI, pioneering new frontiers, and shaping a more inclusive future. Glasswing Ventures proudly stands behind them as they continue to revolutionize the world of AI and inspire generations to come.
Rudina Seseri
Founder and Managing Partner of Glasswing Ventures
A finalist in the "AI Entrepreneur" category
Rudina launched the women-majority-led VC firm in 2016, anticipating the disruptive potential of AI and frontier technology. With its debut fund of $112 million in 2018, Glasswing Ventures became the largest AI-focused fund on the East Coast and an AI originalist. In 2022, Glasswing announced an oversubscribed $158 million Fund II to continue investing in the next generation of AI and frontier technology startups that enable the rise of the intelligent enterprise. Glasswing prides itself its DEI metrics that far exceed industry standards. The firm is among the 1% of VC firms that are women-majority owned and over 90% of Glasswing's portfolio companies have women or BIPOC executives. Rudina's investment acumen has created over 300 new jobs and she actively fosters AI talent in the community through mentorship and board appointments. Her vision for the future of AI and responsible use of the technology demonstrates her deep technical understanding and commitment to creating a positive impact.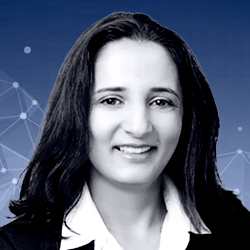 Mona Rakibe
CEO and Co-Founder, Telmai
Finalist for the "AI Entrepreneur" category
Mona Rakibe is a visionary leader at Telmai, the data observability platform company built for hybrid data environments. Telmai, under Mona's leadership, recently raised $5.5 million in oversubscribed seed round co-led by Glasswing Vetures and .406 Ventures. During Mona's illustrious career, she has consistently fueled product innovation and pioneered growth strategies in the dynamic landscape of startups and renowned enterprises like Reltio, EMC, Oracle, and BEA, where AI-driven solutions have played a pivotal role. Continuously pushing the boundaries of innovation, Mona inspires others with her unwavering commitment to leveraging AI to unlock new possibilities and reshape the future of business and data management.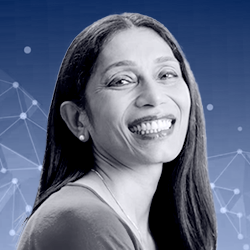 Bela Labovitch
Vice President, Engineering, athenahealth and Glasswing advisor
Finalist for the "AI Mentorship" category
Bela has led the engineering function at athenahealth for over six years. In that span, she has hired hundreds of engineers and mentored them while they grew their technical and AI skill sets and careers. Bela's hands-on leadership and care in advancing employees, particularly women in technology, has earned her well-deserved recommendations from staff members. Her work has attracted top female technical and AI talent to athenahealth. Bela's commitment to inclusiveness is evident through initiatives like Women in Technology at athenahealth and she actively promotes diversity in technology by speaking at conferences, and supporting Girls Who Code. Bela is a trusted advisor to Glasswing Ventures, where she mentors founders and engineering leaders in the portfolio. Bela's influence extends beyond her role, positively impacting the community and the advancement of AI and technology.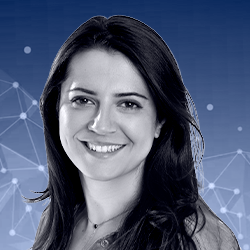 Kleida Martiro
Partner, Glasswing Ventures
Finalist for the "Rising Star" category
Kleida, a Partner at Glasswing Ventures, has swiftly ascended through the ranks, leveraging her experience and network to identify, invest in, and support early-stage AI companies. She led the investment in Retrocausal, a provider of AI-driven quality assurance systems for manufacturers, and actively contributes as a board director. Kleida's diligence has secured revenue-generating customers and follow-on investors for six Glasswing portfolio companies. She is a respected industry expert, particularly in generative AI and large language models, and has fostered a robust community of future founders and funders through Glasswing Ignite, a cross-university community fostering diversity in VC. Kleida's passion for technology and continuous learning drives her to be a sought-after mentor and speaker. Her dedication has earned her recognition as one of Boston's most important venture capitalists, solidifying her position as a leader in the AI investment landscape.